How to Improve the Web Positioning of your Hotel with SEO (Tips)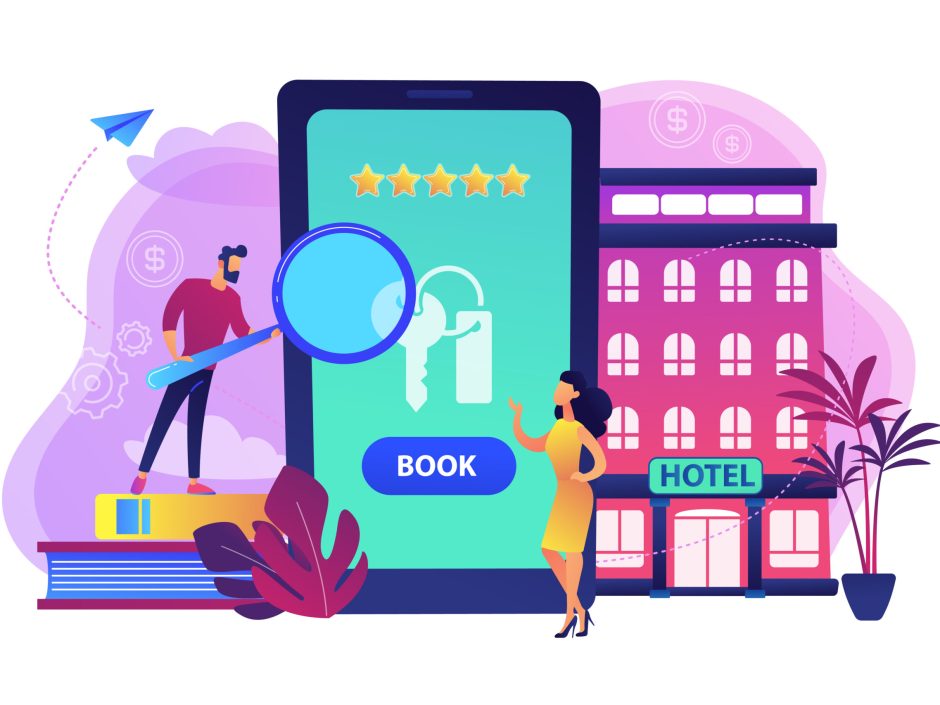 The hotel sector is one of the most competitive in the world, so it is necessary to apply modern techniques to attract new guests, and for this it is important that you know how to optimize the web positioning of your hotel with SEO, which you can achieve through the use of fast and effective web positioning strategies.
Then we are going to teach you how to do SEO for hotels completely free of charge and we will also give you some advice related to hotel web positioning. In this way we are sure that you will be able to reach more people and the reservations in your hotel will increase.
What is SEO Focused on Hotels?
SEO strategies for hotels are a set of techniques focused on improving hotel websites in search engines, and one of the most important is the Google search engine, which is why most experts focus on Know how your algorithm works to be able to climb positions.
In this way, you can reach the top positions and make many people know about your hotel.
SEO techniques to optimize the web positioning of your hotel
In order to position your website in search engines like Google, you need to know some of the most popular techniques.
Some of them and the most important within the hotel industry are the following:
Analyze the best keywords for your hotel
The first thing you should do is an exhaustive analysis to find the keywords that are most in line with the hotel theme. In this way you will be able to create quality content related to this industry and you will be able to climb to the top of the Google results.
Although the most famous hotels are the ones that cover the most and the best keywords (keywords), you need to know how to use them correctly and know how to optimize them to be competitive and get on the first page.
Optimizing your hotel and getting on the first page of Google is always possible with a correct web positioning strategy.
Create an effective content marketing strategy for your hotel
One of the most important aspects of SEO is the creation of relevant content in the sector to which it is applied. In the case of hotels, it is necessary to implement a marketing strategy by writing articles related to this industry.
In this way, you can attract the public interested in your hotel services and create sales opportunities with new clients.
Apply a local hotel SEO approach
If you want to reach new customers, you must first start with those closest to your hotel. For this, local SEO strategies are used, which apply techniques with local keywords and other strategies that allow reaching a closer audience. 
In this way it is possible to filter the content to a certain area or city, and thus it will be possible to improve the positioning above other hotels that are competing with you.
Add your hotel to the most popular travel agency databases
Many times people tend to search for tourist sites or hotels to stay through travel agency portals. That is why it can be a great advantage to add your hotel to the database of this type of websites such as tripadvisor or Expedia.
These travel portals are very popular and are visited by millions of people looking for information on new tourist destinations and accommodation.
By joining these platforms, you can increase your hotel's visibility and also attract a much wider audience. In addition, this also allows you to create an alliance with the travel agency, which can be beneficial for both parties.
On the one hand, your hotel will have more exposure online and will be easier to find for travelers looking for accommodation in your area. On the other hand, the travel agency can increase its offer of accommodation, which in turn improves its reputation and increases its profitability.
Another advantage of this strategy is that you can get valuable customer reviews and opinions on these portals. This can help improve your online reputation and attract more potential customers.
In addition, some travel agencies offer data analysis tools that allow you to obtain valuable information about customer behavior, such as their travel and accommodation preferences, which can help you adjust your marketing strategies and improve your accommodation offer. to better adapt to the needs of customers.
Use tools like Google Hotel Ads
Since Google is the most popular search engine in the world, you can also take advantage of one of its tools for hotels. Is about Google Hotel Ads, which was specifically designed for this sector.
Through it, travelers can make reservations, compare prices and rate their stay at a hotel. By integrating you will be able to attract new and potential guests who can leave their impressions and build a good reputation for your business.
Also, these marketing tools can help you promote your hotel business quite effectively. For example, you can choose to run paid ads on these platforms, or even participate in customer loyalty programs to attract more repeat guests.
Another incredible advantage of integrating into these portals is that they allow you to access very valuable information about the habits and preferences of travelers and/or your guests.
By analyzing the data from your reservations and reviews, you can identify consumption patterns and trends that allow you to improve your accommodation offer and better meet the needs of your customers.
This, in turn, can help you increase guest satisfaction and loyalty, which translates to higher revenue and better online reviews.
Perform a content analysis for your website
To achieve an effective content analysis you must make good use of title meta tags, meta descriptions, good page headers, and good copywriting within your texts, this is one of the most effective ways that will allow you to improve the visibility of your website.
By placing the most compelling descriptions about your hotel in the content you generate, you can attract more people to read your blog. The more specific they can be, the better the results you will get.
Carefully choose the images
A hotel web page cannot be complete without striking and relevant images, because this attracts the eyes of users and improves retention on the site for a longer time.
On the other hand, when your customers access your web page through images, make sure that your web page is easily navigable and customers find the exact information they are looking for.
The New Best Ally of your Hotel
It is necessary to highlight the role that SEO has in order to highlight little-known hotels on the internet. Good positioning is not only achieved with a good budget or marketing team, but also with good local SEO practices and strategies.
If you manage to implement these techniques to the letter for your hotel website, you will be able to see positive results that will translate into an increase in organic traffic, I guarantee it.