Why Should I Hire an SEO Agency for my Company?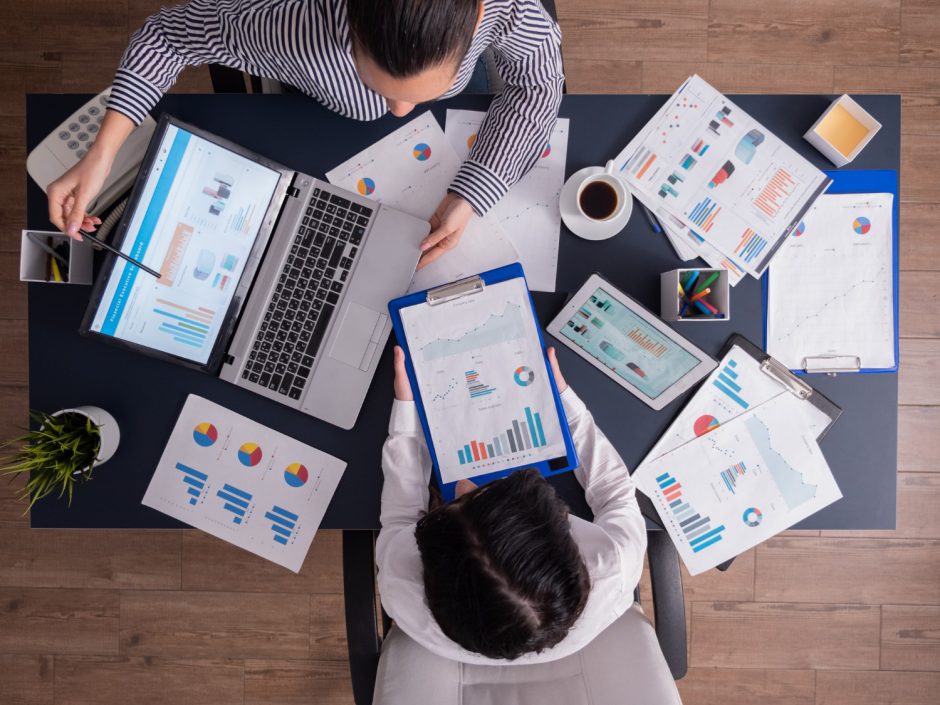 Why should you hire an SEO agency for your company? Nowadays, SEO positioning is located as one of the many strategies to lead a company to success, and as society and technology have evolved, it has taken over many areas in our daily life.
For this reason, not taking part in this sector can be a fatal mistake for any business that wants to evolve and stay updated in an expanding digital age. 
Many people cannot handle SEO tools, due to lack of knowledge or lack of time, and delegating these functions to an SEO agency is the best possible strategy, since it will save you a lot of time and unnecessary costs.
In this article, our SEO professionals are going to tell you why it is advisable, as well as a great idea, to hire an SEO positioning agency with web positioning services for your company.
To start with: What Exactly Does an SEO Agency Do?
An SEO agency is made up of a team of professionals specialized in the management of web positioning techniques, and this team of experts puts into practice various strategies that aim to optimize the content of your web page to enhance it and improve its presence in the search results on search engines like Google.
In case you did not know, the main objective of this is that your website appears among the first results of search engines, increasing the possibility of attracting organic traffic to it. 
SEO agencies make this happen through strategies that their professionals know in depth, strategies that range from things as basic as the use and determination of keywords to more complex strategies.
This is one of the reasons why hiring a SEO agency It is the best idea to increase online traffic to your website. By appearing in the first results on Google, you will get greater customer traffic to your physical or online business.
Why Hire an SEO Agency for your Company?
There are many reasons why hiring an SEO agency for your company can be an excellent decision, and knowing that you need the help of experts in the area is the starting point, which is why we have written this article.
Now the next thing will be to determine which is the best agency for you and your company, and once you have done it and you are prepared to hire the perfect agency, questions will surely arise, questions such as why you should hire an SEO agency .
Here are some of the reasons why doing so might be worth it.
You will not make mistakes that compromise your company
It is usual that not having knowledge about things you start to read a bit and then you want to do things by yourself and you think that everything will turn out fine, it is an optimistic approach and it can produce good results, but it is very likely that The same is not going to happen when applying your SEO strategy.
Inexperience and lack of SEO knowledge can lead you to make mistakes that can jeopardize the presence that your website has on the internet in the long term, in addition to also generating spam and that Google and other search engines see your website as a unsafe and useful place for users.
For this reason, hiring the services of an SEO agency is a great way to start achieving your goals of positioning your website in search engines like Google, because the specialists found in this agency know the ideal strategies to optimize your website in addition to all its content.
In addition, normally these experts also adapt to situations to work on the most appropriate techniques for each company.
When it comes to positioning your business on the internet in the most popular search engines such as Google or open your business in Google, staying focused on your goal is essential, as you already know, it is not too difficult to give up on your plans when you do not have a clear goal and even more so when you do not have an established strategy to achieve it. 
If you are wondering why hire an SEO agency for your company and you have ended up in this article on our blog, this may be a sign and the answer you were looking for.
Thanks to the help of an SEO agency, you will be able to build an action plan that will help you and your company to position yourself on the internet. This, of course, through an SEO audit service and a complete analysis of your website that allows you to detect areas of opportunity and also allows you to establish the strengths of your content and your website in general.
An SEO agency provides many more services than just helping you position your website. In fact, these agencies have a team of specialists whose areas of knowledge range from design to marketing, with which they offer you a service that integrates everything you need to get your site off the ground.
The conjunction of all these services can boost the growth of your company, helping it to have a greater presence on the Internet, in addition to facilitating the achievement of the goals established when hiring your trusted agency.
You can invest your time in other tasks
To be honest, the job of growing your website's exposure on the internet can be time consuming, and it also tends to be cumbersome. Hiring an SEO agency and delegating these functions to professionals in the area will help you focus your energy and time on other functions that are also important to your company.
In addition, by hiring an SEO agency like ours, for example, you will not only be putting this work in the hands of experts, but you will also have the peace of mind of obtaining the best possible results than if you had decided to do everything on your own.
Why hire an SEO agency for your company? There may be many reasons to do so, but effectively positioning your website, attracting organic traffic, and having the peace of mind of having professional advice should be reason enough. In any case, knowing this, we leave it to your discretion to do it or not, we are sure that you will make the right decision.