What Questions to ask an SEO Agency before Hiring one for your Company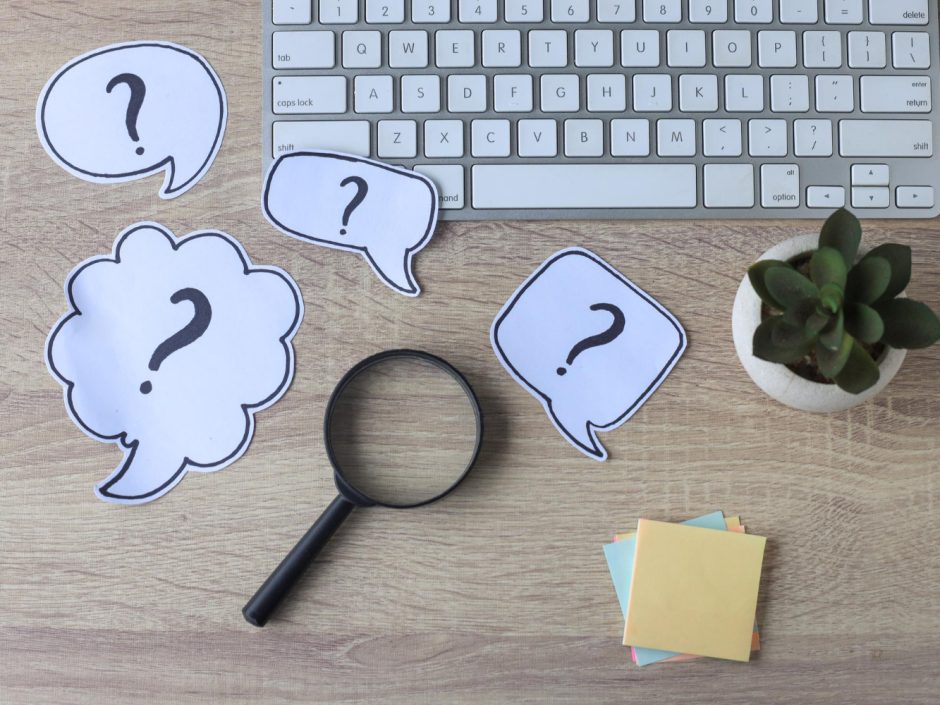 Hiring an SEO agency is not always easy, especially since you clearly want to work with a team of highly trained professionals who can successfully carry out all the tasks you assign them. It is not so simple to achieve that and also to include an excellent working relationship as well… 
It's certainly not surprising that you want to get a little extra information about the agency you choose before you start working with it.
For example, in our case, before a company hires the web positioning services of our SEO agency, our clients in Mallorca always ask questions like ¿what services does a SEO agency offer? 
That's why, here we give you a list of what questions you can ask before hiring a SEO agency, and you can relax, because these questions have been chosen by part of our agency and like the most frequent questions our clients asks us in Mallorca when contacting with our agency, in that way you be assured of not having bad surprises when hiring some SEO web positioning service for your company.
What Questions to Ask Before Hiring an SEO Agency?
What is your reputation in the market?
One of the first questions you should ask yourself about an SEO agency should be related to its reputation in the market, take into account agencies that are recommended by acquaintances or that have good reviews on social networks. 
The reputation of an SEO agency can be measured by their successful work, but also by the reviews their clients have of them, just make sure they are real reviews.
What are the tools they use?
If we can agree on something, it is that one of the great reasons why an SEO agency is hired is because they usually handle payment tools to which we do not have access. However, it is always important to check what tools the agency of your choice uses, and what they are specifically used for. 
You probably don't know them, but it is essential that you know what tools the SEO agency that you plan to hire, and make sure they are as specific as possible, so you can later review these tools yourself or ask a third party, this way you ensure that the agency uses professional SEO tools.
What knowledge do the agency professionals have?
Here we have reached a point of great relevance, as you already know, an SEO expert handles a wide list of jobs and knowledge. However, it is common that within SEO agencies there are several professionals who are specialized in a specific area. 
Thus, not only will you be able to count on a team of experts, but you will also have the peace of mind that all areas related to the optimization of your site will be covered.
What prices and what plans do you have?
Many people don't like to talk about this, but it's clearly still very important.
SEO agencies, since they handle a large set of specialized services, tend to handle a wide range of prices and plans as well.
Many of these are very well suited to your needs, so it is only a matter of talking with your advisor to find out what plans they have for you and the payment facilities so as not to hit your pocket.
What SEO Techniques do you handle?
If you have ever had the question of what questions to ask before hiring an SEO agency? Without a doubt, this is one of the star questions for those who already know a little about the world of SEO.
You see, technology, the internet, and SEO techniques evolve all the time, and with this it is of vital importance for your website to have a specialist who is capable of adapting to these changes. So, once you find your ideal SEO agency, ask if they use innovative techniques and if they are up to date with the evolution of SEO.
Do you follow up on the service?
When you hire the services of an SEO agency, this service is not only based on implementing optimization strategies only, because for the service to provide positive results, there must be follow-up by the company you have hired. 
This follow-up allows the experts to find important features during the development of the work, and with this, it can be determined if the implemented strategy has been successful or if, on the contrary, it will be necessary to implement another. 
It is very important that you ask this, since not having the follow-up of the SEO agency that you hire can make things not go as well as you expected.
Are they able to detect my target audience?
Another fundamental question that you cannot ignore, an SEO agency must be able to determine the target audience that your company or brand should reach. 
This is achieved through market research and analysis, which usually any expert in the area can easily carry out... it is not common for an SEO agency to not have knowledge about this, however, it does not hurt to verify it.
Meet the Agency and Discover its Services
All these questions that we leave here will help you to know in depth the agency you want to hire and the services it offers.
Why it is so important to do them, lies in the fact that through them you can determine if an agency suits you or not, and if its services cover all your needs and those of your website.