Is it worth hiring an SEO Agency in Palma de Mallorca?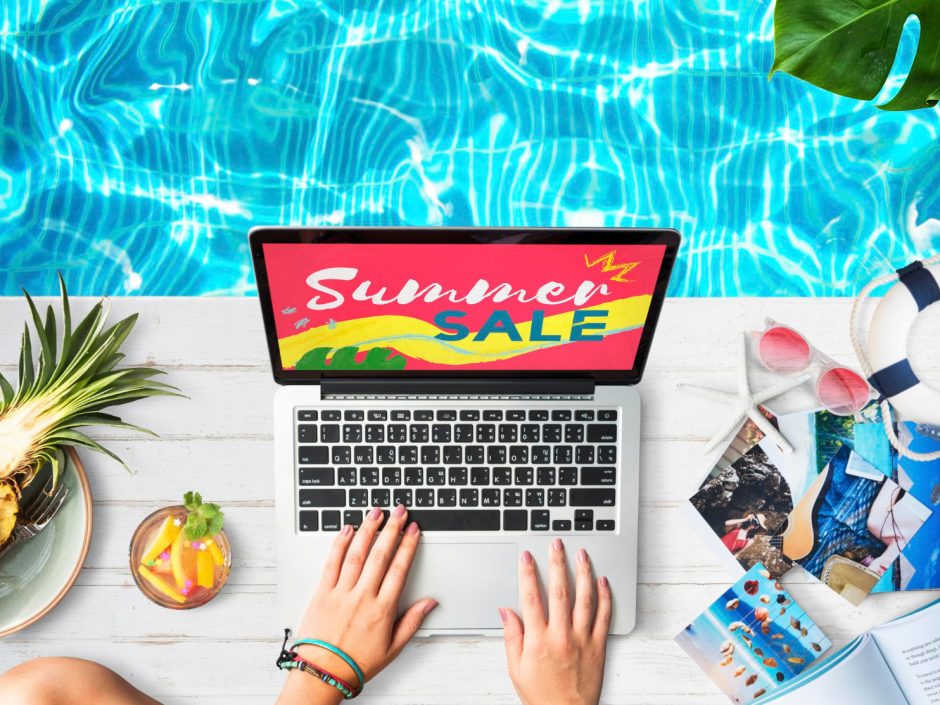 If you are an entrepreneur or a businessman, surely you have asked yourself more than once: is it worth hiring an SEO agency in Mallorca?
In this article written by our SEO Agency Mallorca We are going to tell you the main reason why you should hire an SEO agency for your company in Palma de Mallorca (Baleares).
The Main Reason to Hire an SEO Agency
The main reason why you should hire an SEO agency for your company is because you will be able to increase the online traffic of your company and the physical traffic in your local physical store (if you have one).
This is because by positioning your company on the first page of Google, all customers will click on your website and not on your competitors'. On the other hand, only 2-3% of people click on ad search results (meaning, the organic results that SEO techniques give you are 97% more effective and superior than using ads on Google ).
This is mainly because the client is looking for organic and precise results about what they are looking for. An SEO agency makes sure that your business gets the top position in Google by optimizing your website for these keywords that your customers are searching for.
Is it really worth hiring an SEO Agency in Palma de Mallorca?
Giving our point of view through the results that we have provided to several companies in Mallorca... yes, hiring an SEO agency in Palma de Mallorca is worth it, and a lot.
Here we explain why:
You get to generate more local traffic
When an SEO positioning agency is effective and manages to position your company on the first page of Google, normally your web traffic, at least, increases by +300%. 
If each client of yours has a return on investment of €200 for each service you provide, imagine what you can earn by making 50 to 100 clients per month. (minimum).
Local traffic is essential for companies in Mallorca, so an SEO agency is necessary for a company that wants to grow and excel in its industry in Mallorca.
Your company becomes popular
Did you know companies like Ryanair, Amazon, or Alibaba before they became popular?…
The answer is clear, and for your company to also become popular in municipalities like Palma and Calvià (among others), it must have the most effective strategies offered by a good SEO agency like ours.
Be sure to hire an agency that has experience, previous projects completed, and that makes use of professional marketing tools, as well as having positive reviews on Google.
We give you as an example Cathedral of Santa Maria in Palma de Mallorca, before tourists began to visit the cathedral of Mallorca, exhaustive marketing work was carried out, which resulted in this cathedral in Palma being seen as the central point when it comes to sightseeing in Mallorca.
Everyone Recognizes Your Company and the Services You Offer
By positioning on the first page of Google, you will generate more customers, which translates into an increase in the popularity of your company's brand (branding), which, in turn, translates into everyone in Mallorca seeing your company as a popular and trusted company.
When you start to generate more clients, the brand of your company and its services go viral, all your clients (if you offer a good service) will start talking about the experiences they have had with your company and how your services have helped them.
Your Website Will Not Suffer from Technical Errors
Thanks to the complete services offered by professional SEO agencies, your website will not suffer from technical problems such as the non-indexation of a page on your website due to the lack of adding files such as (robots.txt), which translates into that your company and online business will not appear on Google.
Having professionals not only helps you start generating more clients in your company, but they will also help you to ensure that your website always has optimal technical health.
Summarizing why it is worth Hiring an SEO Agency
As you can see, the benefits of hiring an SEO agency in Palma de Mallorca is essential for the digital growth of your company and something that you should not leave aside.
If what you are looking for is to boost your company and online business in Google in the Balearic Islands, an SEO agency can help you achieve your growth objectives by generating more traffic on your website and physical store as well as helping you increase the number of sales generated.