How to Quickly and Easily Improve the On-Page SEO of your Website in Google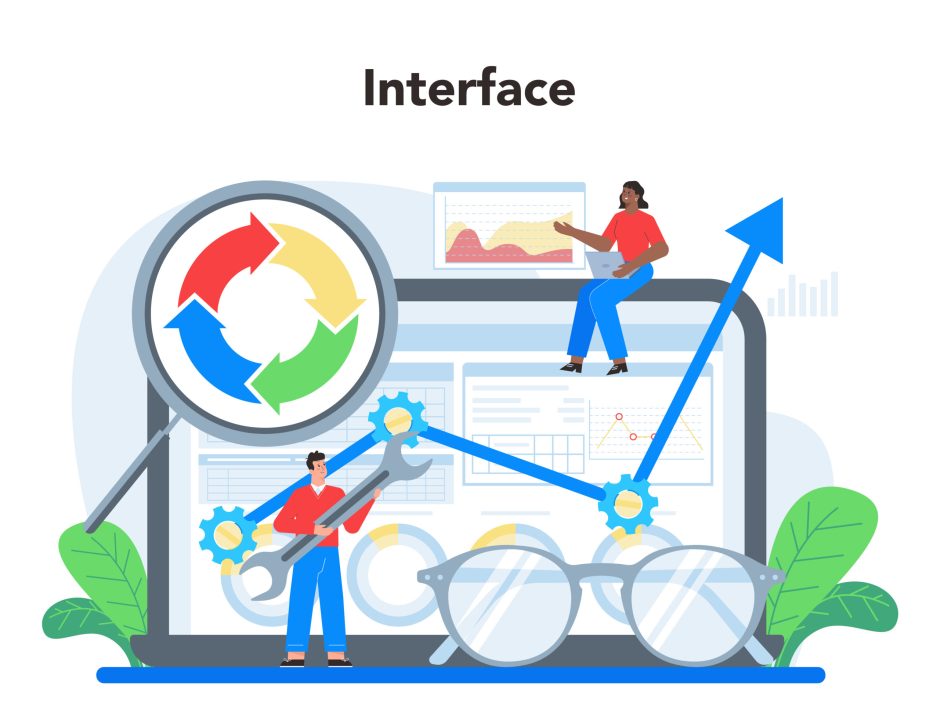 All the SEO positioning techniques that are developed within the web page itself have a name: On-Page SEO, and with these techniques, what it is about achieving is improving the positioning of a web page in the search results. like google.
In this article, our professionals are going to explain in great detail the On-Page SEO techniques that we use in our agency and we will tell you how we improve the On-Page SEO of our clients, and in addition, they are also going to explain to you in great detail what it is. , and how you can improve the On-Page SEO of your own website on Google yourself and easily.
Before Delving into the Subject What is On-Page SEO?
Al hablar del On-Page SEO se hace referencia al proceso que se desarrolla al trabajar en optimizar correctamente una página web y build a SEO action plan with a good basis for search engines such as Google, aiming to improve its position in search results and at the same time satisfying user expectations.
On-Page SEO involves strategies whose essential objective is to make it easier for search engines like Google to locate, analyze and position your web page.
On-Page SEO has a series of characteristics that make it something essential that your company should have if it aims to attract new customers and position itself on the first page of Google to create a strong brand image (branding).
These are some of the characteristics of On-Page SEO that are important and that you should know:
Relevance in Keywords and Content
In On-Page SEO, keywords and optimized content play an essential role in the correct optimization of a web page. In order to create quality, complete and attractive content for users and, in turn, for search engines, this is the first strategic step that we must work on.
To succeed in this strategic phase. It is necessary to carry out a meticulous research work, called "keyword search", and these same keywords must be distributed coherently in the content of the website, respecting the density and/or distribution of the keywords in your text. .
An example of a keyword would be: "fresh fruits and vegetables in Valencia", you should use these keywords several times and/or variations to try to position your website for fresh fruits and vegetables in Valencia.
Deep focus on website architecture
When it comes to On-Page SEO, the architecture of your web page plays a fundamental role, creating
landing pages
, y la construcción de enlaces internos son esenciales. La revisión regular de los enlaces internos y su correcto funcionamiento es una de las tareas primordiales dentro de las labores del mantenimiento de una página web (dentro de la arquitectura del sitio, también se evalúan las técnicas de
redirect
)
Importance of upload speed
If there is something special attention is paid to in On-Page SEO, it is the loading speed of your web page.
Usually, users do not spend more than 3-4 seconds waiting for the website to display the information they are looking for. That is, that your web page is optimized for fast loading is one of the tasks that On-Page SEO keeps relevant, especially today.
How to Improve the On-Page SEO of your Web Page in Google?
With the aforementioned, it is time to evaluate how you can improve the On-Page SEO of your web page in Google.
There are numerous strategies that can help you achieve this simply and effectively, and here are some of the best techniques.
Study, find and use the right keywords
It has already been mentioned multiple times that keywords play an essential role when it comes to On-Page SEO, however, simply including them is not enough.
In fact, the use of keywords is the result of extensive research and analysis, that is, the use of keywords is something that is essential, but so is the previous study and analysis of them, so Keep this in mind before you start creating content on your website.
To achieve this, you can use tools like ahrefs.
Did you know that search engines have complexities when it comes to indexing difficult-to-parse URLs?
Ideally, you should focus on building easy-to-read URLs that are friendly to search engines, so that your web pages can be indexed quickly and easily.
Be sure to use only lowercase letters, hyphens, and the occasional number if necessary.
Create high-quality content
What better ways are there to become popular through On-Page SEO than through creating the highest quality content possible?
It will not be enough to just use the ideal keywords, nor build the easiest URLs to interpret if in the end your users find poorly optimized and structured content and low information value.
Always make sure to create content of interest, that provides valuable information, and that motivates readers to continue reading and want more.
Make your website adaptable to the various devices available
Today a large number of users browse the Internet from their mobile devices.
Can you imagine that they cannot access your site if it is not through a computer? This is a low blow to your website, and therefore, you must optimize it so that it can be viewed from any device, thus ensuring that you reach many more people.
Check the loading speed of your website
Does your website load slowly? Correct it as soon as possible!
Waiting is not a good idea when you are looking for important information, your users don't want to wait, they want to get results, fast, so evaluate and fix your website loading problems.
Summarizing About How to Improve On-Page SEO
In the end, like everything in life, doing a job well done depends on us, on the time we invest in doing things, on our experience, and on our desire and what motivates us to do the things we are doing.
In the world of SEO, this is the same, this is the reason why we have written this article, because it motivates us and we are passionate about what we do, and helping you, even if it is sharing valuable information for us, is something that makes us happy too. That is why we share all this information with you, we hope we have been able to help you!