How SEO Agencies in Mallorca can Help your Company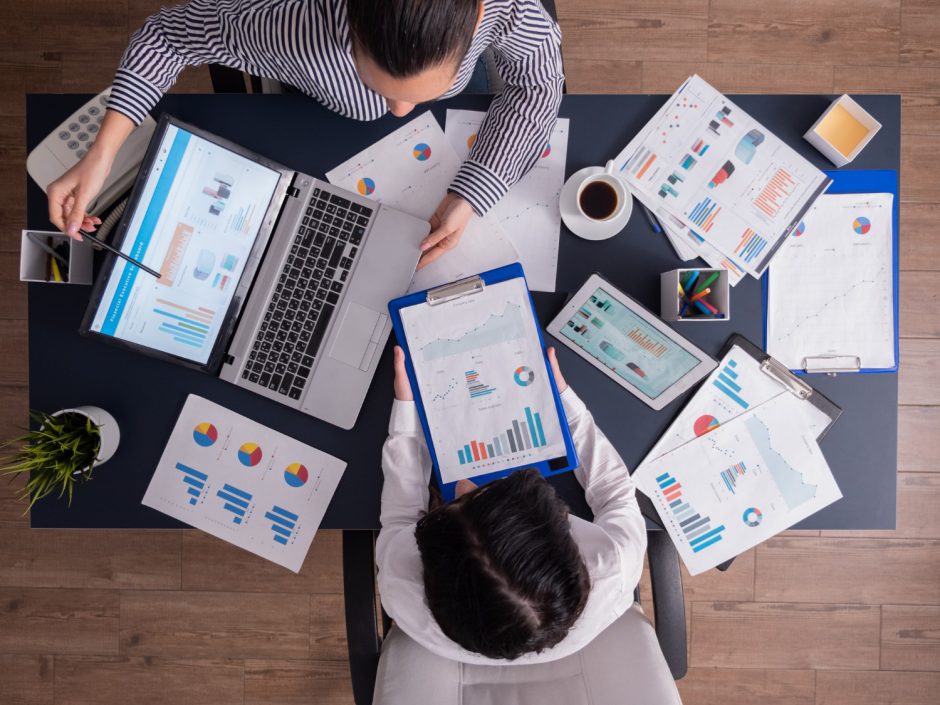 In today's digital world, where online competition is fierce, it is critical for businesses to stand out and achieve the visibility necessary to capture the attention of their target audience. An effective online marketing strategy has become essential, and one of the most powerful tools to achieve it is SEO (Search Engine Optimization, for its acronym in English). In this blog post, you will discover how an SEO Agency in Mallorca can be your strategic ally to take your company to the next level.
I. What is SEO and How can it Benefit your Company?
SEO is the set of techniques and strategies used to improve the positioning and visibility of a web page in search engines such as Google. This is achieved by optimizing various aspects of your website and content so that they are relevant and attractive to both search engines and users.
In Seo Aim One, we are one of the best SEO agencies in Mallorca and with more than 100 projects completed, meaning, we assure you that all the information that you're going to read here is going to help you to understand how the SEO agencies can help your company to grow.
Increased visibility on the Internet: An SEO agency in Mallorca can help you improve the ranking of your website in search results, which will increase your visibility to potential customers. The higher your visibility, the higher the chances of attracting qualified traffic.
Organic traffic generation: By improving your positioning in search engines, you will increase the number of visitors that reach your website organically, that is, without the need to invest in paid advertising. This means a constant flow of potential customers interested in your products or services.
Improved reputation and authority: An SEO agency in Mallorca will not only focus on optimizing your website, but also on establishing a comprehensive strategy to improve your online reputation and authority. This is achieved through the creation of relevant and valuable content, the generation of quality links and the active participation in social networks.
II. Why Hire an SEO Agency in Mallorca?
Hiring a specialized SEO agency in Mallorca has multiple advantages. Not only will you have expert professionals in the field of SEO, but they will also adapt to the particularities of the local market. Some benefits of trusting an SEO agency in Mallorca include:
Knowledge of the local market: An SEO agency in Mallorca will understand the specific characteristics and needs of your target market on the island. This will allow them to develop strategies adapted to your local public, thus maximizing your business opportunities.
Experience in various sectors: SEO agencies in Mallorca usually work with a wide variety of companies and sectors. This gives them a diverse perspective and experience that they can apply to your business, no matter what industry you're in.
Saving time and resources: SEO requires time, knowledge and specific tools. Unlike other types of work, SEO requires an expert in the field so that the positioning strategy has the desired effect. If you try to do it on your own and you do not have enough knowledge in the world of SEO, it is most likely that you are harming the reputation and positioning of your website.
III. Key Services offered by an SEO Agency in Mallorca:
Research and analysis of relevant keywords:
An SEO agency in Mallorca will carry out an exhaustive investigation of the relevant keywords for your company and your target audience. They will identify the most searched keywords with the least competition to optimize your content and increase your chances of appearing in the first search results.
Content optimization to increase search engine ranking:
The SEO agency will be in charge of optimizing the content of your web page, both in the structure and in the quality and relevance of it. This includes creating unique content, optimizing titles, headers, meta descriptions, and image alt tags, among other key aspects.
Increase in organic traffic through on-page and off-page SEO strategies:
An SEO agency will implement on-page strategies, such as keyword optimization, website structure improvement, and loading speed optimization. In addition, they will develop off-page strategies, such as generating quality links from other relevant websites, which will increase the authority and visibility of your page.
Optimization of metadata and tags to attract clicks:
In addition to optimizing the content, an SEO agency in Mallorca will focus on improving the metadata and tags of your website. These elements are what appear in search results and can influence the decision of users to click on your page. By optimizing them in an attractive and relevant way, you will increase the click-through rate and traffic to your site.
IV. Promotion of Web Authority and Online Reputation
Another of the incredible benefits is the boost of web authority and online reputation, this is normally achieved with the following:
Generation of quality links to the website:
An SEO agency in Mallorca will be in charge of establishing a strategy for generating quality links from other relevant websites. This will not only increase the authority of your page in the eyes of search engines, but it will also position you as a benchmark in your industry.
Participation in social networks and construction of online community:
Social media plays a critical role in the online success of any business. An SEO agency in Mallorca will help you develop a presence strategy on social networks, creating attractive content and encouraging the participation of your community. This will increase your visibility, reach and chances of generating conversions.
Creation of relevant and valuable content for the target audience:
Quality content is essential to attract and retain your audience. An SEO agency in Mallorca will be in charge of creating relevant, useful and valuable content for your target audience. This will not only improve your search engine rankings, but it will also help establish you as an expert in your field.
V. Monitoring and Analysis of Results:
Use of analysis tools to measure performance:
An SEO agency in Mallorca will use analysis tools to monitor and measure the performance of your website and your SEO strategies. This will allow them to identify areas for improvement, adjust strategies and maximize the results obtained. By tracking key metrics like organic traffic, conversions, and time spent on the site, you'll be able to get a clear picture of the impact of your implemented strategies.
Adjustment of strategies based on key metrics:
An SEO agency in Mallorca will analyze the data obtained from the analysis tools and make adjustments to the strategies as necessary. This will ensure that you are constantly improving and optimizing, adapting to changes in user behavior and search engine algorithms.
Progress reporting and tracking:
The SEO agency will provide you with periodic reports to keep you abreast of the progress and results obtained. These reports will show you the improvements in your positioning, the increase in traffic and conversions, as well as any other relevant metrics for your business. In addition, they will be available to answer your questions and provide you with the necessary support.
Conclusion:
In summary, hiring an SEO agency in Mallorca can make a difference in the online success of your company. From increasing visibility and generating organic traffic, to strengthening your online authority and reputation, a solid SEO strategy can boost your market presence and attract more potential customers. Don't underestimate the power of SEO and consider relying on local experts for the best results.
Remember, SEO is a continuous process and requires dedication and constant updating. By working with an SEO agency in Mallorca, you will be in the hands of trained professionals who will guide you every step of the way, allowing you to focus on growing your business.
Don't waste any more time and give your company a boost in Mallorca with a reliable and experienced SEO agency!
I hope this blog post has been useful to understand how an SEO agency can help your company in Mallorca. If you have any questions or need more information, don't hesitate to contact us. We will be happy to help you.
Best of luck on your path to online success!
Juan Plamen